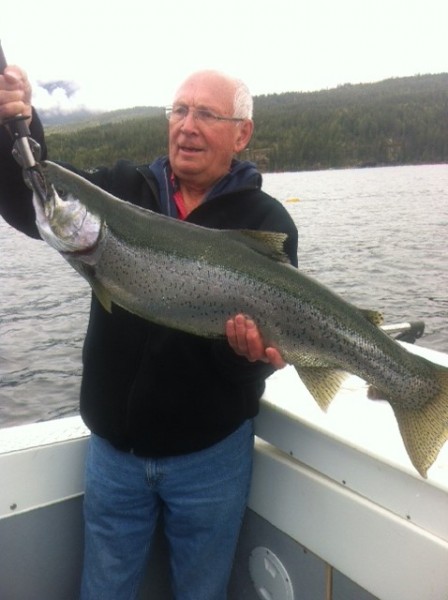 A nice gerrard in the teens. Photo courtesy Kootenaykingfisher Charters.
Spring fishing is on !!! Been doing real well the last week. A couple days ago we landed three rainbows over ten pounds along with an eight and a bunch of small ones.
Today we got a mid teener and ten others in assorted sizes. All making for a great day on the water. Lots of small fish to give us some action while waiting for the "big one". Also helps us figure out our colors, etc.
Speaking of colors, flies and plugs that have been working well are. Kootenay Fly Company Flies - #'s 215, 210, 228, 226. Lyman Plugs - #'s 16, 10, 53
I have dates open in May and beginning of June so give me a call and let's get out fishing!
Look forward to fishing with you soon.