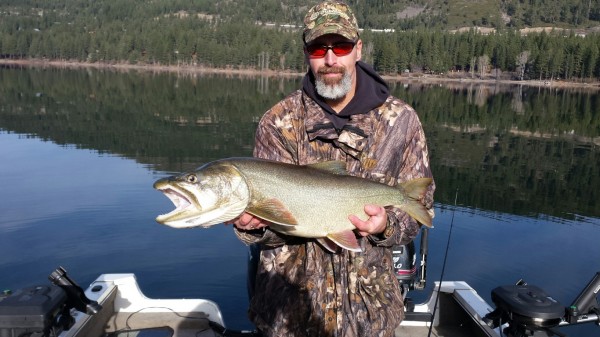 Shaun with his 17 LB.+ laker.
After the recent rain, I was a little skeptical about how good the action would be, but we got on the water anyway. It turns out that I was right. The bite was real slow. The water level was up and the temperature was 42 degrees.
My buddy had two short strikes and ended up getting skunked. But the luck was with me again and I was able to catch and release this 17.1 pounder. At the beginning of the fight, he was fairly lazy but then turned feisty. It was pure enjoyment to see him come in and then be able to watch him swim back home after the photos and weight.
At Donner, we release all fish over ten.
Shaun